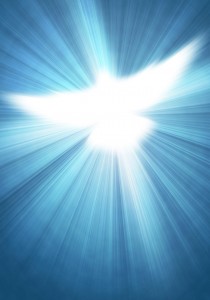 There is a love that takes all sorrow, and brings joy. There is forgiveness so complete it forgets the damage done. There is a peace that replaces the wearied, broken heart. There is a life that is abundant, full and free.
The Bible tell us: "The thief does not come but to steal, to kill, and to destroy. I (Jesus) come that you might have life, and that you might have it more abundantly," John 10:10. (Emphasis ours)
What is abundant life? Abundant life knows peace in the midst of storms, love in the midst of hate, and joy in the midst of sorrow. Abundant life is realizing the goodness of God in all situations.
Why abundant life? Abundant life is essential for experiencing a guilt free, purposeful life.  The world we live in places false expectations and values on people and things that are only temporary and subject to change, while the life that Jesus gives places value on intangibles like love and trust, and the willingness to help. Through abundant life we learn to treat others the way we want to be treated, lovingly and respectfully. We discover through abundant life that we can rely on Jesus in every situation that life throws our way.  We discover that abundant life makes it possible through Jesus for us to learn there is joy in the midst of this journey we call life.
How do I get abundant life? If you have read this much, then it is safe to say you are looking for something more to life than your present circumstance allows. The Bible tells us: "But as many as received him, to them he gave the power to become the children of God, even to them that believe on his name: which were born, not of blood, nor of the will of the flesh, nor of the will of man, but of God," John 1:12-13. Take this step of faith and believe that if you ask Jesus to be the Lord of your life, he will. Ask him for direction; he will show you the way. He wants you to know him and to experience the joy and freedom that accompanies his presence in your life. You will be forever changed. As a result you will want to learn of him by reading his Word (the Bible) and by talking with him (prayer). You will find yourself wanting to meet others (Church) who have also experienced this newness of life, and you'll want to tell others about this gift, this newness of life you have received. His love and peace flowing through your being lets you see for yourself that you are a new creation, a child of God enjoying the very Abundant Life he so eagerly desires for you.