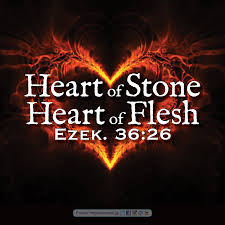 What is the thing of all things that would truly make us whole, lacking nothing, the treasure of treasurers, and pearls of pearls? It is to be One with He who created us. Heart, mind and Spirit, who made us children of the most high God ,Our Father and God, rock of our salvation, and gave us purpose and meaning in life and a eternal future, what a deal ,don't get any better than this! Thank you, Jesus Christ.
Jesus the Great High Priest
14 Since, then, we have a great high priest who has passed through the heavens, Jesus, the Son of God; let us hold fast to our confession. 15 For we do not have a high priest who is unable to sympathize with our weaknesses, but we have one who in every respect has been tested as we are, yet without sin. 16 Let us therefore approach the throne of grace with boldness, so that we may receive mercy and find grace to help in time of need.
Heb 4:14-16 (NRSV)
28 We know that all things work together for the good of those who love God: those who are called according to His purpose. 29 For those He foreknew He also predestined to be conformed to the image of His Son, so that He would be the firstborn among many brothers. 30 And those He predestined, He also called; and those He called, He also justified; and those He justified, He also glorified.
The Believer's Triumph
31 What then are we to say about these things? If God is for us, who is against us? 32 He did not even spare His own Son, but offered Him up for us all; how will He not also with Him grant us everything? 33 Who can bring an accusation against God's elect? God is the One who justifies. 34 Who is the one who condemns? Christ Jesus is the One who died, but even more, has been raised; He also is at the right hand of God and intercedes for us. 35 Who can separate us from the love of Christ? Can affliction or anguish or persecution or famine or nakedness or danger or sword? 36 As it is written: Because of You we are being put to death all day long; we are counted as sheep to be slaughtered. 37 No, in all these things we are more than victorious through Him who loved us. 38 For I am persuaded that neither death nor life, nor angels nor rulers, nor things present, nor things to come, nor powers, 39 nor height, nor depth, nor any other created thing will have the power to separate us from the love of God that is in Christ Jesus our Lord!
Romans 8:28-39 (HCSB)